TRAVELS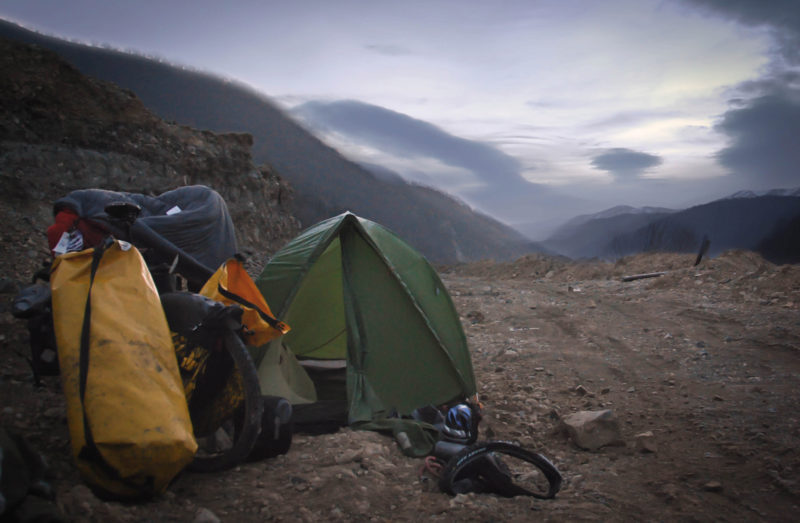 Travel Twists Space and Time And You Need To Experience It
I'm in Tbilisi and hopefully this blog will fill in what has been happening with me. As you may know I arrived in Yerevan for the first time, by bicycle, on the 24th January. I met up with Tom in the city, after we had cycled alone from near the Georgian border. Fanny came out to visit me in Yerevan and we stayed with friends, Max and Irene. We had wonderful times which passed too quickly.
Whilst bargaining for sweet and spicy paprika at the market, Fanny and I met an American Armenian called Manoog. He is an interesting person who is very active in the community in Yerevan. We met and exchanged stories and he took us to see some excellent jazz music in the 'Stop Club'.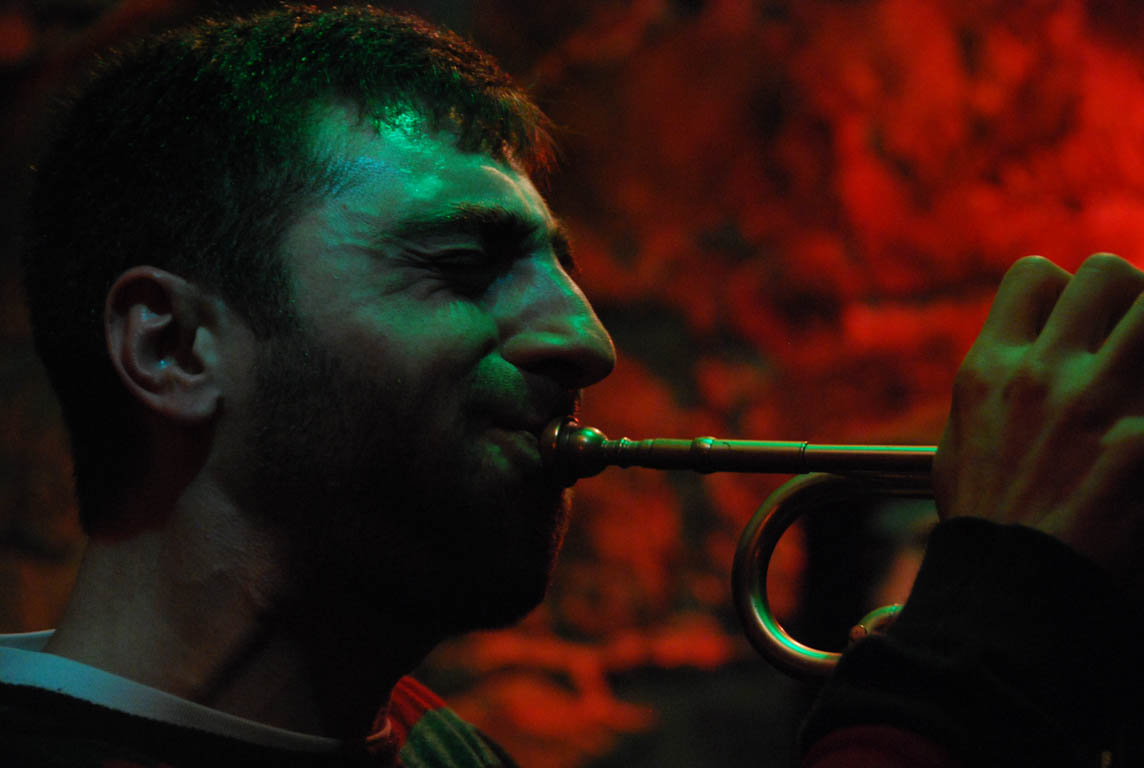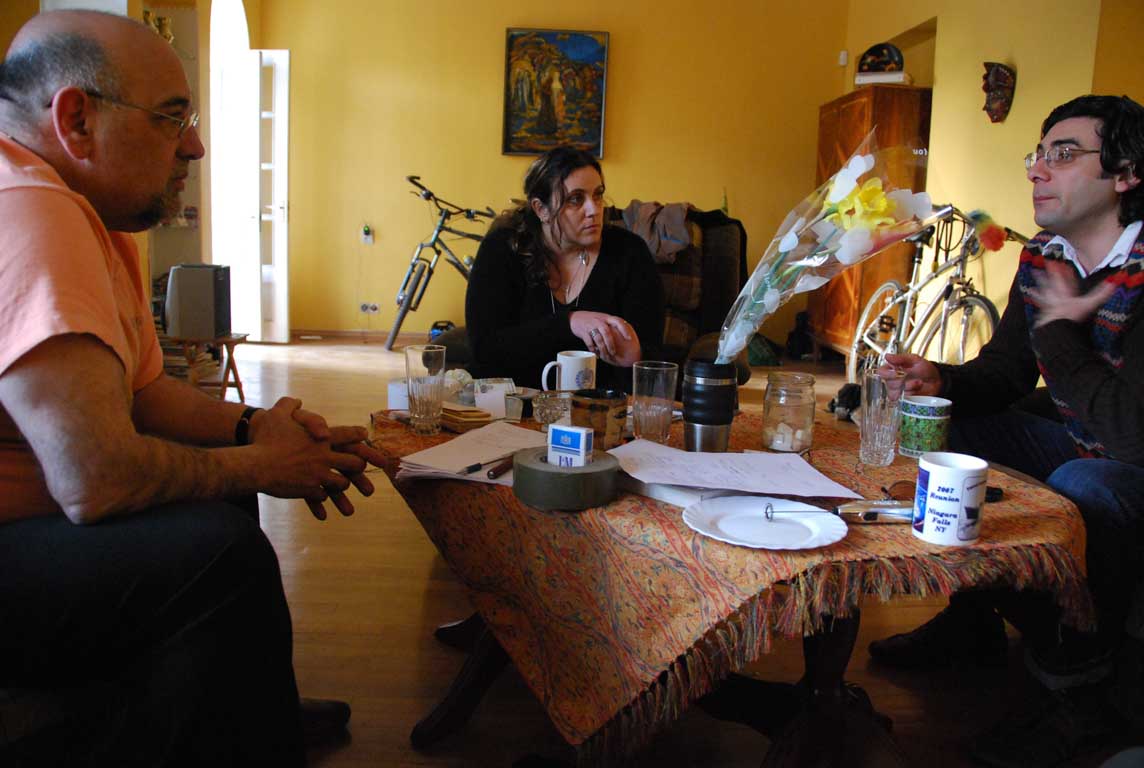 He helped organise an event at a local NGO, where Tom and I made a presentation and showed our film footage from Turkey, Georgia and Armenia. We were still waiting for our sleeping bags to be released from customs, so I decided to hitch-hike back to Tbilisi. This was partly an exercise in hitch-hiking and partly to spend more time with friends in charming Tbilisi.
I left Yerevan the next morning and hitch-hiked around 150km to a road between Vanadzor and Ala Verdi. I got lifts on an out-of-service bus, with 3 Armenians who were going skiing for the first time, with an Armenian man who had worked as a computer engineer in the Soviet era and with a businessman in a flash Mercedes who drove incredibly fast and then gave me a free lunch at his restaurant. The road after that was quiet and I found it hard to get a lift. Improbably, I managed to flag down a Marshrutka going to Tbilisi which had just 1 space left. I bargained for a reduced price which I wrote in the dirt on the window. This is just one serendipitous occurrence of many so far on this journey. More on that later.
The Marshrutka ride wound its way through the mountains and I arrived in the evening. It was like I'd never left. The people I'd met before in Tbilisi were surprised to see me again. There was much dancing, Georgian food and wine at numerous Supra's (traditional Georgian feast). I spent the time during the day writing, exploring Tbilisi, taking photos, and reading.
Ideas began to germinate about whether to stay for longer, get some work and see the city as the weather gradually got warmer. Fanny and I visited Gudauri which is in the mountains near Kazbegi (the highest mountain in Georgia) and the monastery and lake at Passanauri. There was still a huge amount of snow and the roads were covered in ice. There were 3 metre high snow drifts at the roadside on occasion reducing the road to 1 car width. We visited Gurjaani where Fanny had spent 2 years teaching French staying with her adopted grandma, Nora.
In Tbilisi, I visited the British Council where I took the opportunity to read English books and browse the magazines and papers. I asked about making a presentation and the following week I held a storytelling session with a group of 10-15 year olds. I spent the majority of the time answering questions like 'what do teenagers do in England?', 'do you like England?', and 'do you know 50 Cent?'. Then, it was time to go back to Yerevan.
I did a video diary the day before in high spirits about future plans, but something didn't quite feel right. Now I realise in hindsight that there was a decision to be made, but I think I may have already made it at that time. I sat in the sun drinking tea with Fanny talking about future travel plans. I felt really good, but also very melancholy at the same time - almost dramatically so - that it felt unreal or false. Was I talking myself into something? Was my decision in my control? Was the inertia of the process and the journey carrying me? Did I have the presence of mind to take control? I felt sad to be going but also a sense of happiness and hope.
As the Marshutka pulled away I let the tears run down my face, and that was it, I had left. When I got to Yerevan, I went to Manoog's flat. He was doing his usual 'laid back afternoon thing' and had plenty of new stories to tell me. He asked me if I had seen the email from Tom, to which I replied "What email from Tom?". He proceeded to show me the email Tom had returned to Yerevan to stay with a girl.
I made the decision in a split-second that I was going to go back to Tbilisi. Maybe it would have happened anyway. Maybe it would have taken me to leave, and then to realise I wanted to turn around. Regardless, I thought it was funny that we were in this similar situation. Whilst in Yerevan I met Arvin, a jazz musician, Vako, a Lebanese artist who had opened the nightclub 'Cheers' in Yerevan and Ana who is the president of the Catholicas NGO. She is involved in projects to build community and social services in Armenia. Vako plans to start a music night for young people in Gyumri with the help of Ana.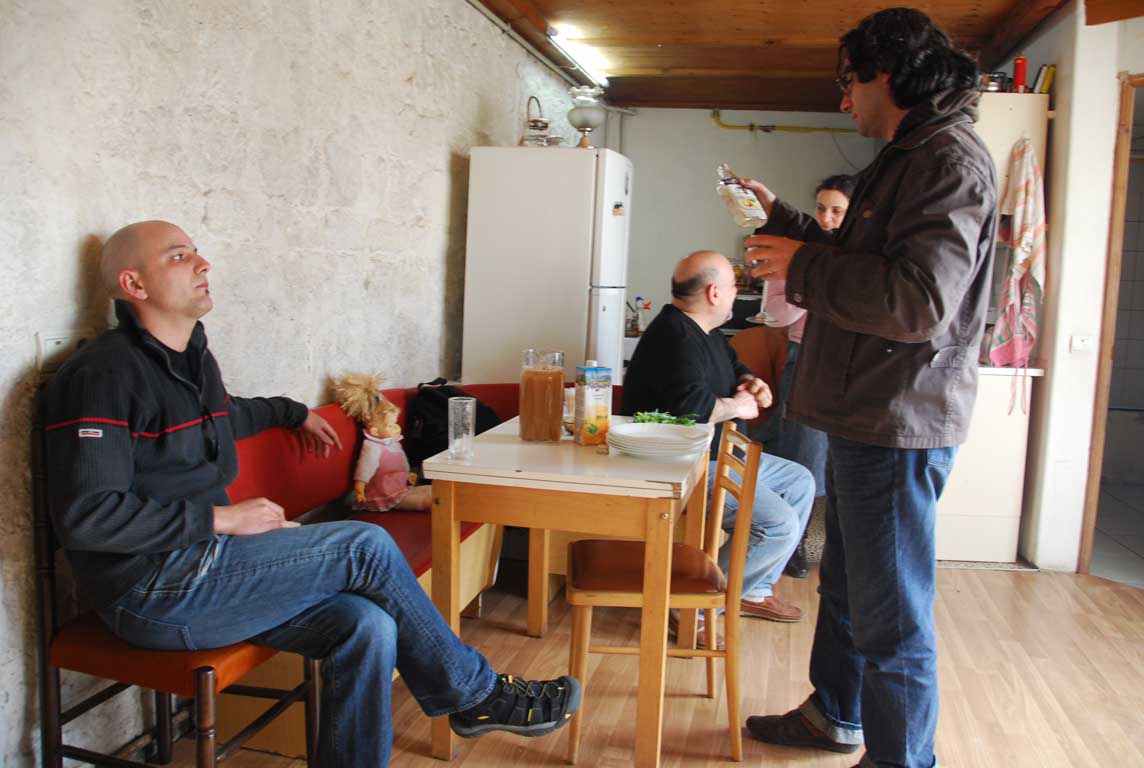 We drove to Gyumri which is the second largest city in Armenia, to visit her home. It suffered widespread destruction and loss of life following a violent Spitak earthquake in 1988. There I met Arthur, an Armenian cyclist who plans to cycle from Armenia through Europe saying 'Shaorakaloutsoun (or thank you)' to all the countries and people who helped after the earthquake. I was thrilled by his ambitious and noble plan and tried to give him all the encouragement and information I could from my experience.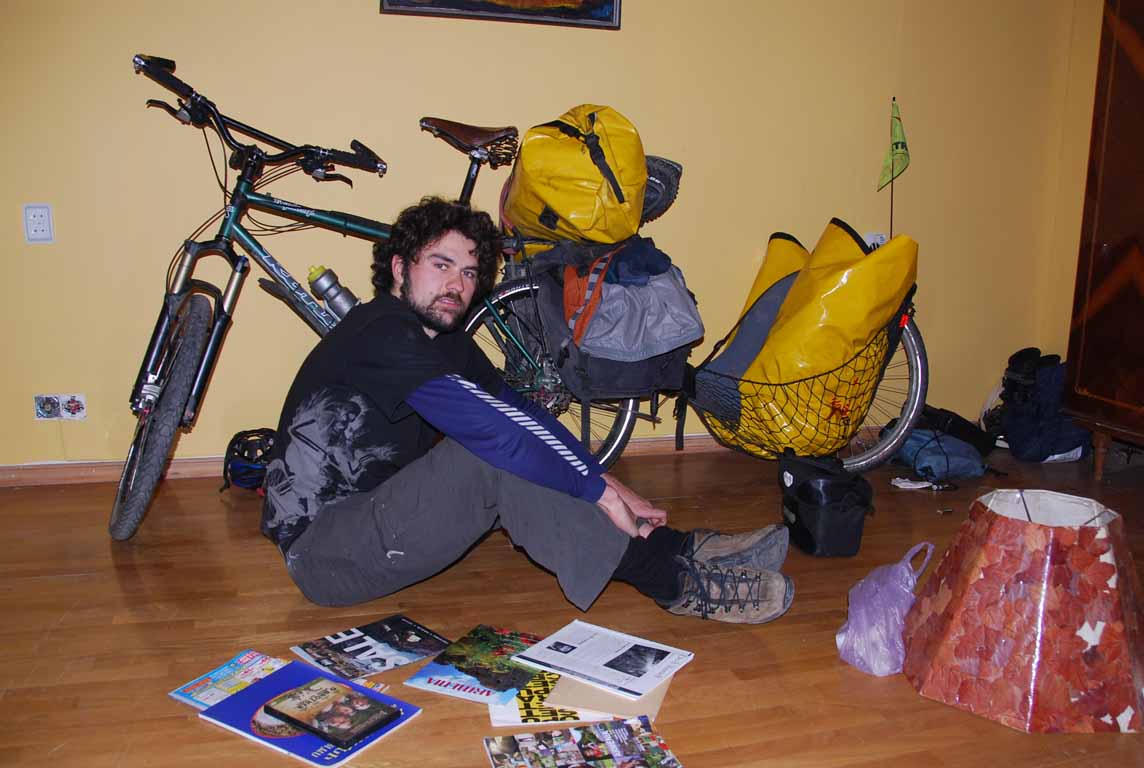 On return to Yerevan, I organised my kit. I awoke, bleary-eyed, at 6 am on Wednesday morning after a little farewell shindig with friends, to return by bicycle to Tbilisi. I went via Dilijan, Vanadzor and Ala Verdi. The weather was dull and the sky overcast as I cycled up the long hill out of Yerevan.
After hours of pedalling, the clouds cleared, and I reached the 2700m mountain pass before the descent to Dilijan. I had been worried about being delayed at the military checkpoints that I would meet (in place because of the recent demonstrations in Yerevan) but bizarrely I was saluted by the uniformed guards as I rode past!
I became really tired as I crawled up the last hill out of pretty Dillijan, my chest hurt, and I started to feel sick from eating vast amounts of jelly sweets. I stopped and camped off a side road. I swiftly cooked a dinner of pasta, tomato, and butter and retired to the sleeping bag after around 100km of cycling. The next day my bum ached but I set myself the target to get to Tbilisi which was 200 + km away.
I cycled, eating only biscuits for breakfast, past the Russian village of Fioletovo. Then I descended through the ugly Soviet tower blocks of Vanadzor and onto the winding valley road towards Ala Verdi. I stopped at lunch to consume the rest of my food. I had run out of money, so I decided to eat it all and make a push to get there that day. I cooked the rest of the pasta, butter and tomato sauce. The poor quality diesel in the stove clogged it up so it took ages.
I lay back on the grass and took the opportunity to relax and soak up the sun. I felt refuelled after lunch. The abandoned mine near Ala Verdi looked like a set from the film Total Recall or Blade Runner. The huge derelict concrete buildings, rusty iron structures and broken windows were set against a backdrop of black bare trees, ochre soil and copper-coloured mountains. I was moving fast, and I got to the Georgian border at 3 o'clock. I was going to get there, but I had to deal with the pain as the miles took their toll. It really started to hurt on a long straight road next to a rail track.
At this point the boredom was the difficult part. My brain was bored so my body started to complain even more. When I got to the town of Marneuli, a sign read 48km to Tbilisi. It was possible to make it, but I desperately needed food. I remembered I had left some Georgian Tetris (coins) in the pocket of my Puffa jacket. I used it to buy a loaf of bread, some cake and I was given a bottle of water by a concerned shop attendant.
The sun went down as I got closer to Tbilisi. Just before I reached the city there was a steep hill to climb. My body was able to do it. My mind said, 'you have to be joking'. Car's passed and I chose the gravel hard shoulder to ride on. I preferred the dirt to the tarmac: it made it slightly more interesting. I reached the top and got my lights out. It was downhill from here, albeit in the dark. I floated along, not really aware of my speed. Occasionally a car headlamp would ruin my night vision, so I couldn't see at all.
On the way into the city, I met a bizarre character on a bike with big riser handlebars amd many horns and badges attached. He was wearing an old-fashioned leather 'biggles-style' pilot's hat. He showed me some pictures of him with his bike and asked me to take a picture of him and send it to his house. I was exhausted and he gave me some stale tasting chocolate.
It was surreal to enter the city centre. I didn't really acknowledge where I was until I was under the city lights and saw the bizarre twinkling lights on the TV tower. It felt very rewarding to have achieved what I set out to do. I even managed to sprint up through the cobbled backstreets to Fanny's flat. When I got there, I did a video diary. I felt glowing with flow and endorphins, but very tired.
Typically, Fanny wasn't in, but I met Paul, her new flatmate. Fanny returned and gave me 5 portions of noodles and spaghetti which I ate enthusiastically. Since being in Tbilisi I have caught up with friends, continued the Georgian singing lessons, enjoyed having a sense of place and spending time with Fanny. I'm making the most of opportunities here and will be teaching English at the Georgian Scottish House, doing some bike couriering (the only pedal powered courier here) and doing some website work.
The film company are working on a teaser episode of our film footage so watch this space. Going back to Tbilisi reinforced a few thoughts. I wanted to immerse myself further in life in Tbilisi and unique Georgian culture where I had felt good in the situation. I wanted to allow relationships to be given a chance to go deeper than they usually had done on the journey so far. But I'm still looking forward to continuing. My time here is allowing me to reflect on the trip so far and think deeply about future route possibilities and other riding partners. Anyone fancy a bike ride?