ADVICES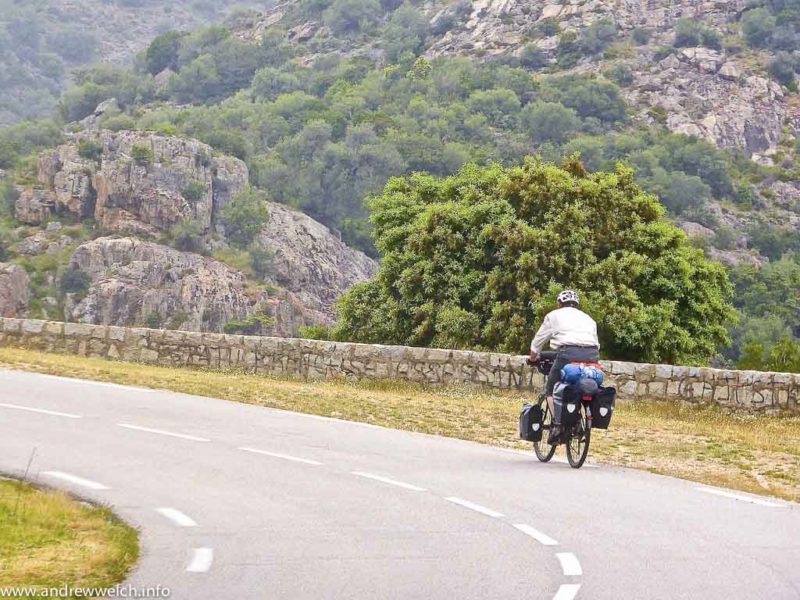 How to build the perfect expedition bike - Part 3
This post was originally written around 2012. It may get updated.
Part 3 in 4 part series.
Wheels
Wheel choice for expedition biking is a personal one.
Rims
I swear by the Sunn Rhynolyte rims because they held up a long time and are still going strong. I've recently come across other rims, chosen after extended research. For example, Emily Chappell is riding Rigida Sputnik 26″ rims. As Tom mentioned on his blog , my Mavic XM721 rims developed a 6 inch crack after six months of riding. They don't have a good reputation for touring therefore avoid.A lot depends on where you intend to ride. On rough ground or be able to go mountain biking then Sunn rims are one of the best options. If you are sticking to the roads then they are overly heavy so go for a lighter weight rim. The aforementioned Rigida rim would probably be a good choice.
Things to consider when choosing a rim are how they are put together - eg. the Sunn rims are double walled, welded and machined. The Mavic rim looks to be forged. Ask your wheel builder for 36 spoke rims which will offer more strength. In terms of size, a 26 inch rim is easier to find replacements, compared to 700cc rims which you often find on off the peg touring bikes. The increased diameter does offer an efficiency increase and you can get spares if you aren't venturing out of the developed world. My wheels rims are built with DT swiss spokes and are handbuilt which is better than factory built wheels which will require much more spoke tweaking during the first months of use.
I recommend spraying a small amount of WD40 on the inner side of the rim onto the spoke nipples as well as on the outside of the rim which helps to stop them from seizing up and breaking when you try to turn them. Gaffer tape will work okay as a replacement for rim tape. Check the rim for any knocks which may have caused a sharp splinter to threaten to cause a puncture. I've not had this with the Sunn rims but with other rims.
Hubs
I used XT disc hubs which performed excellently, are easy to take apart, clean and regrease (you will need cone spanners). The bearing races are still running smoothly.
Quick release
I was once told that it is a good idea to invest in a decent quality quick releases so I got a Hope front one. I don't know whether there is much in this but it is an important component seeing as it keeps the wheel in place. The Schwalbe Marathon XR tyres are a stalwart choice for long distance touring.
Brakes
I used Magura Louise hydraulic disc brakes. They require little servicing and are very powerful. The pads last longer than v-brake ones especially with a great deal of weight on the bike. V-brake pads are also more fiddly to install. If the hydraulic brakes did fail then you have no brakes, which won't happen with v-brakes.
If you are going on a light weight road tour using a racing style frame its unlikely the bike will have mounts for disc brakes. Which brakes you use are a personal choice. Having been a mountain biker for a long time, I gave up using v-brakes a long time ago because they wear very quickly in gritty, muddy, wet conditions off road.
Seatpost
I've heard that people actually have debates about seatpostl. Many recommend Thomson, but apparently their smooth finish means that they tend to slip and Bontrager seatposts come recommended. I used a fairly standard Bontrager seatpost. It had a bracket with hex adjustment front and rear which was better for small adjustments than the standard one bolter. It is also less prone to slippage. I have also used Easton and Kona seatposts in the past and had no problems with them, although I think the Easton post has a similar finish to the Thomson one and may also slip.
Handlebars
For my tour I used DMR chromoly riser handlebars which were a massive overcompensation for strength. They weighed a lot and I found they had a sweep back which was uncomfortable on the palms of my hands after long periods of riding. I since swapped to flat bars which I used in Mongolia and they were more comfortable.Handlebars are again down to personal preference. I have never used the butterfly handlebars that you often see on touring bikes, opting instead for mountain bike bars (for strength) and bar ends.
I tended to ride for the majority of the time with my hands perpendicular to the handlebars resting on the bar ends. Mark had some nice rubber bar ends which I tried out and were very comfortable, although because they were made from a soft rubber, they wore out very quickly. At first I used a standard mountain bike stem but quickly discovered the cheap and cheerful adjustable touring stem from Decathlon which allowed for much more comfort. It held out for many thousands of kilometres and even a few more of mountain biking.
Stem
An adjustable stem is definitely recommended for touring especially if you are going for the mountain bike handlebars. I started out using Shimano DX SPD mountain bike pedals which were brilliant until I messed up the alignment of the cleats on my shoes after taking the cleats off and using the shoes to hike in South India which dented the plastic cleat mount on the sole.
Pedals
I spent many frustrating minutes by the roadside trying to get them aligned properly again and finally gave up having tweaked my right knee. From then I reverted to the Wellgo v12-copy platform pedals and used them up until recently when I've been using SPDs again having allowed my knee to recover properly.