REVIEWS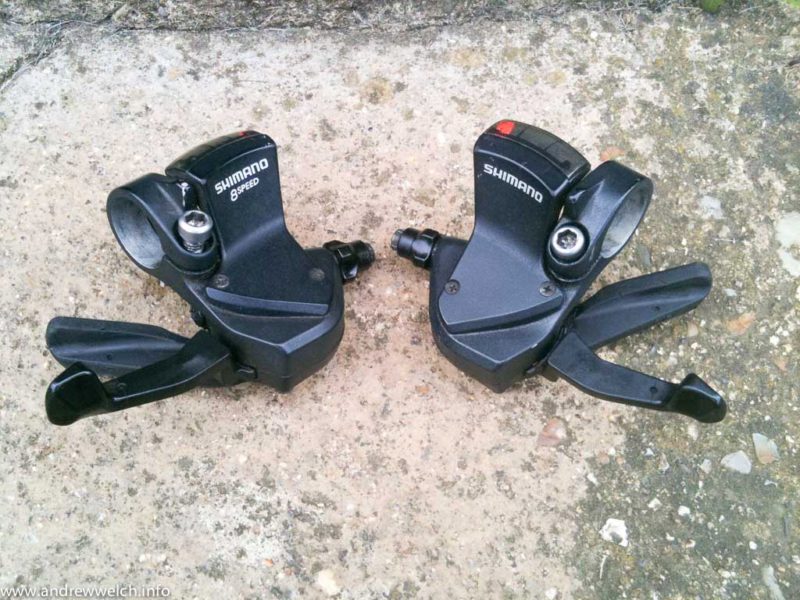 Shimano 8 Speed SL-M748 Mountain Bike Gear Shifters Review
8 speed is recommended for touring because the chain is wider and both the chain and cassette block should last longer. Which shifters are the best for running an 8 speed Shimano drivetrain? Here are the Shimano SL-M748 shifters.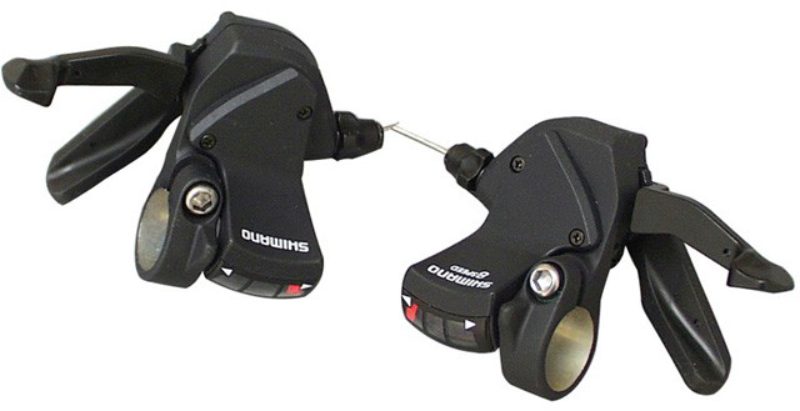 Features
8 speed
Rapidfire
SIS
Aluminium housing
Gear indicator
Adjustable tension
Shimano
Wind touching the skin, sunlight streaming through the trees and wave patterns covering the water excite the hearts of people. We are aiming to become a company to create excitements among people. So say Shimano about themselves.
Manuals
The Product
Solid, reliable Shimano. Equivalent of XT (7 prefix delimits XT).
Pros
Smooth shifting
Hard wearing
8 speed requires less tuning as a larger cable movement equates to a gear shift.
Ergonomic, comfortable to use.
Cons
Achilles heel is the plastic gear indicator, but it is stick unlikely to get damaged and the shifters will still shift.