ADVICES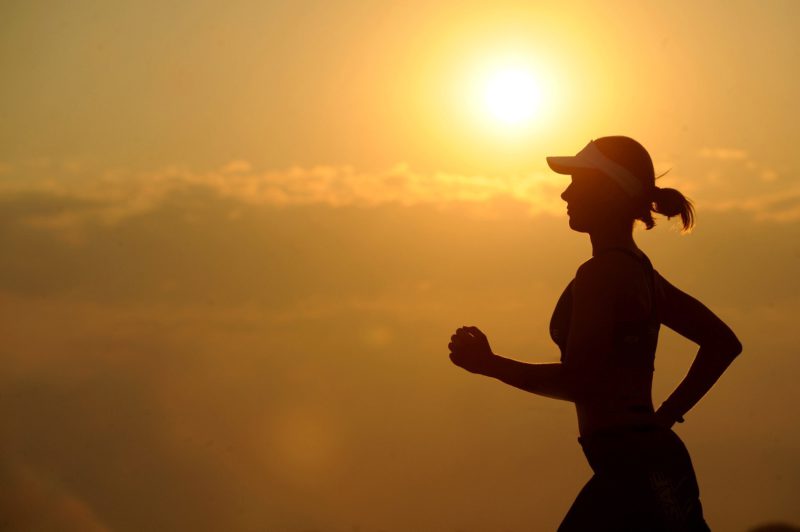 Trail running 101 for newbies whose feet have never touched dirt!
This is a guest post.
John Muir allegedly once famously said, "Of all the paths you take, make sure at least one is dirt." Runners have the luxury of taking any number of paths on their runs, since we can run on a rubberized, all-weather track; on the sidewalks near our homes; on a cement, indoor track; or on the dirt, through the woods at our favorite forest preserve. Precious few, if any, other sports afford their athletes the same latitude that running gives us.
If you haven't run trails before, however, it can be really intimidating to get started. You may think that you're only a trail runner if you're canvassing through mountains as carelessly as a mountain goat, and you may wonder if you even have the option to run trails, based on where you live. Do you need to buy all new trail running stuff to help support you in your new habit, or is the stuff you have at home already sufficient?
It's totally normal to begin a new hobby with feelings that are equal parts trepidation and excitement, and below, I'll give you some further instruction that will hopefully help to tame the trepidation and fuel the excitement. I started running trails consistently nearly a decade into my running career, so I get it! I'll assure you, though: it was one of the best decisions I could have made.
Below, we'll talk about trail running for newbies, for folks like you whose feet have never touched dirt before! My tips include the following:
Get connected with your local trail running community.
One of the best, and most reliable, places of information about trail running where you live lies in the actual trail running community who reside and run in your home habitat. Sure, you can glean a lot of information on the internet, but I think there's greater value to connect with your local runner population. Not only will doing so allow you to meet new people – and make new friends! – but you'll be able to ask all zillion of your questions to real people, IRL. Don't worry about asking too many questions; after all, runners love to talk running. Indulge them. Eventually there will be a time when someone else will be the novice, and you'll be able to pay it forward.
Run a local trail race.
In addition to talking it up with some local runners, another good way to get your foot in the door of your local trail community is by participating in a local trail race. Talk to your local running stores and/or do an online search to see what's offered in a reasonable vicinity of your work or home. It can be really helpful to run trails with other people when you're getting started, whether you're doing it in a race or just for a standard training run, particularly as you begin to get the lay of the land. And again: when you're the more experienced one, you'll be able to pay the favor forward and help ensure that the newbie doesn't get lost out there in the wilderness!
Try your gear first before buying new stuff.
Even though running is a pretty simple sport, as far as equipment and instructional lessons go, runners do tend to like having stuff and accumulating said stuff. If you're transitioning to trail running from the road running community, please allow me to discourage you from buying all new stuff right off the bat. Instead, you may very well find that what you have already in your possession, from your road running days, actually suffices pretty well for your trail running exploits. There's no point to needlessly drop money on stuff that, well, you just don't need. Trial and error and experimenting may eventually show you that you will need to make some purchases – like for taller socks, to help keep debris out of your shoes and cutting up your ankles, or a hydration vest that'll allow you to carry enough fluids to last you a long time on the trails – but give yourself some time to experiment, first, before making the purchases right away.
Mind the wildlife.
Sure, it's unlikely that you're going to be attacked by a bear when you're running trails, but that said, it behooves you to learn about the environment where you'll be running. What are the wildlife that live there? Is there any poison oak proliferating? If you see a wild boar or cow, what are you supposed to do? It may sound silly to do some research before you set out, but it's for your own good. An ounce of prevention – or in this case, knowledge – is worth a pound of cure.
Let go of your pace expectations.
Running trails is a whole different ball game from running roads. You have to account for the drastic terrain differences when running trails simply because the terrain will dictate your speed. In other words, just because you're a solid 8-minute miler on roads doesn't guarantee that you'll be able to consistently post the same on trails; in fact, you can all but reliably be guaranteed that you'll be running at least a minute per mile slower on trails, depending on how technical the trail is. A trail's technicality is determined by the absence of presence of rocks, tree roots, steep ascents or descents, mud, stream crossings, and more. It's a whole different world out there, but it's a ton of fun, I can promise you! Put your ego aside, and go enjoy this form of recess for adults. You'll be glad you did.
Trail running is a ton of fun, and you'll have so many opportunities to see and appreciate nature up close and personal in ways that you can't get simply by driving through it in your car. If you're lucky, you'll have a front row seat to some gorgeous sunrises and sunsets, and you may even see wildlife that makes you smile and that captures your wonder for the beauty of this world. In the process, you'll become mentally and physically strong as hell, and all the while, you'll surely be wondering why you didn't start this stuff sooner.
AUTHOR'S BIO: JANE GRATES
Hiker and a cyclist. Acting at the crossroads of modernism and purpose to craft experiences both online and in real life.
This post contains ad links chosen by the author.