REVIEWS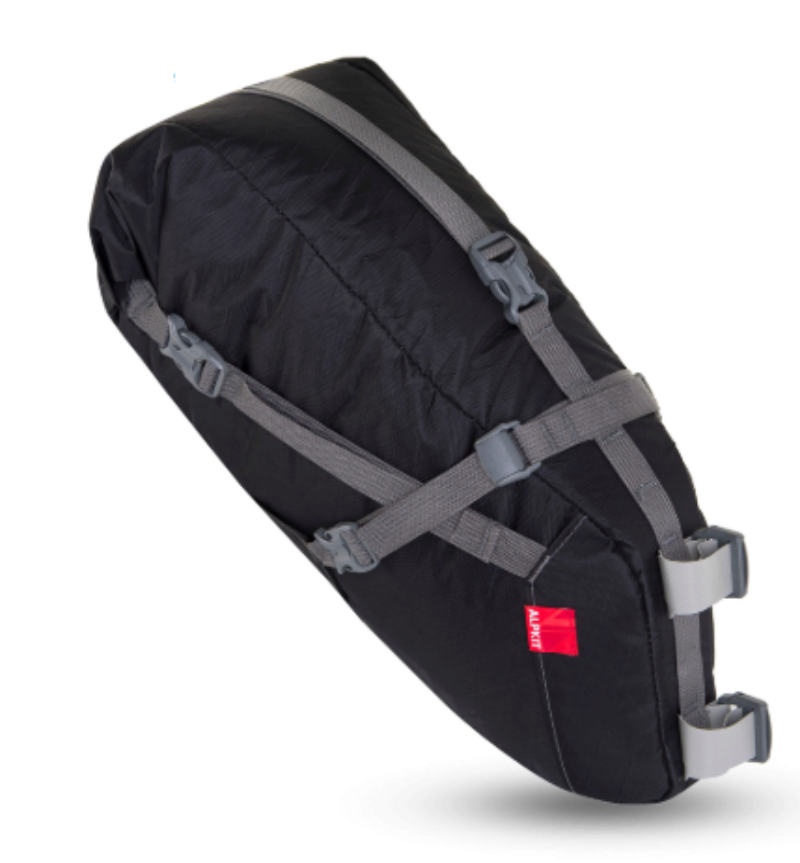 Bikepacking Seat Post Bag Reviews
A seatpost bag seems like an excellent way to add luggage space where there is already a fair amount of weight (my backside). But in all seriousness, the bike geometry is designed to accomodate for there being some weight around this area so theoretically handling shoudln't be affected as much as with panniers for example.
However, with bikepacking being a new space and all that. There are quite a few offerings out there, but it is not easy to find the one that makes sense and will do the job reliably. Particularly when the US is ahead of the UK in this area and the best options seem to be from companies based their and their dealers in the UK are out of stock.
Why I'm researching bikepacking luggage?
I'm in the market for a seat post bikepacking bag, saddle back, seatpost bag, saddle pack, saddle bag thing. Hence the research. For an upcoming trip.
TomsBikeTrip said
A friend, Tom Allen, is currently using the Polaris Ventura saddle pack for a trip researching a guidebook in Armenia. His pack was sponsored though, but he said it is performing well.
Best options from research (to be updated):
Restrap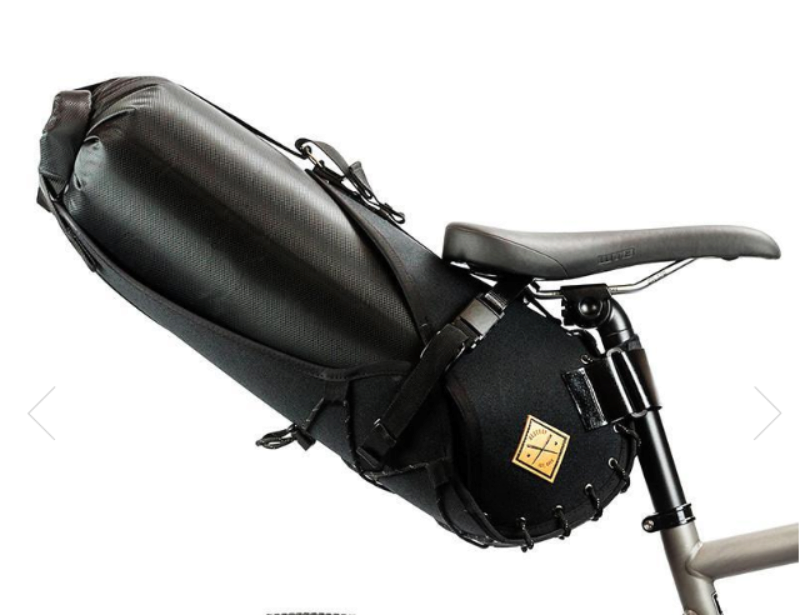 Family run business in Yorkshire.
Holster fits up to a 14 litre dry bag and is secured with a magnetic buckle.
Bag is made from 1000D military-grade cordura with nylon webbing.
Weight 640g
14 litre version includes dry bag
Price £99.99
Revelate designs
Apidura
Alpkit
Polaris
Blackburn Outpost
Ortlieb
To be updated…