TRAVELS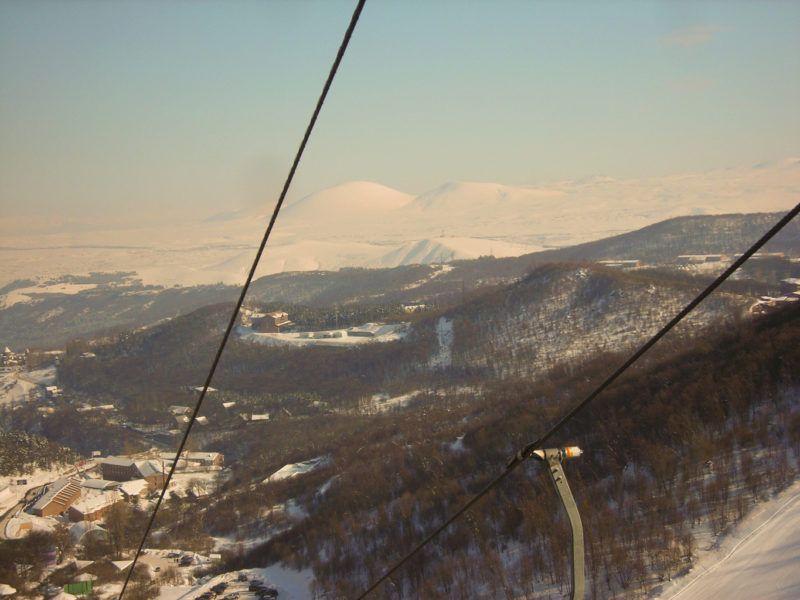 Loosing a Ski at the Top of a Mountain in Armenia
Having cycled to the Caucasus, I arrived in Armenia, spring 2008 and was staying with some Couchsurfers - Max and Irene.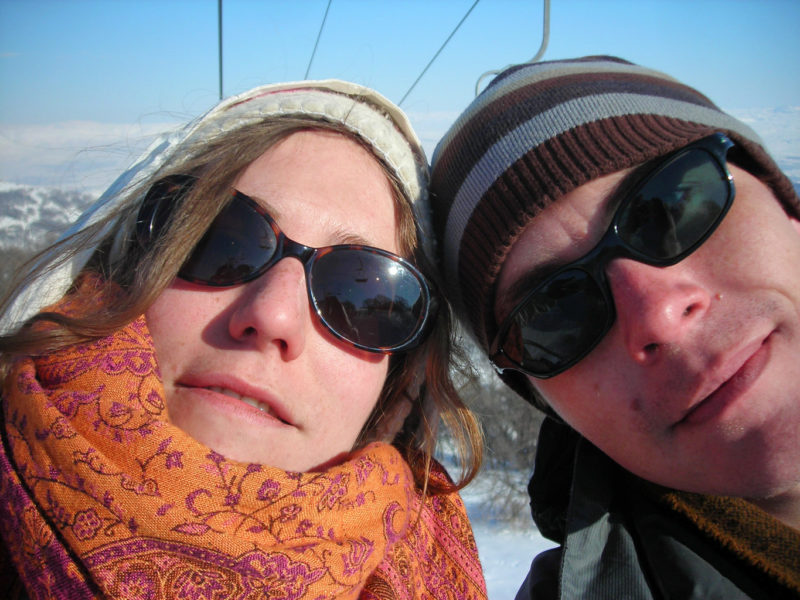 Max suggested we go skiing in the nearby mountains. I felt a little dubious in case I injured myself but equally it wasn't an opportunity I could pass up. Max's friend turned up in a Nissan 4x4 and we piled in.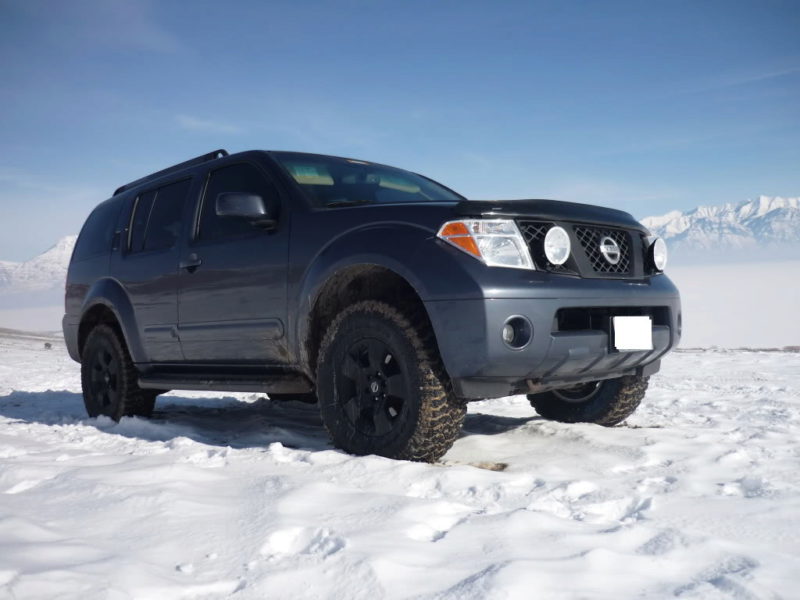 He drove incredibly fast up the highway, the car planed and bobbed in a jet stream of cold air, turning off before lake Sevan up to the ski resort. It was a glorious sunny day. It felt quite strange to arrive at a ski resort for there to only be a small number of people in a car park, a cafe and one lift. I was intrigued to see if my fitness or skiing technique had noticeably improved with so much cycling!
I was wearing my waterproof trousers over normal trousers. I had my Puffa jacket on but it was still pretty fresh. The resort was less 'developed' than a French one and the piste was shorter from top to bottom. The conditions weren't great but it felt good to be flying down the slopes. I've never been a very good skier. My technique was always a bit sketchy and I didn't feel 100% stable going fast.
I became a little over confident towards the end of the skiing session. Max asked me if I wanted to ski down the mountain from top to bottom to finish the day. I was tired and I knew I should have gone back down with the others but I said yes and on the way up found myself sitting beside some professional snowboarders from a European magazine.
The guy told me hold they had been snowboarding on Aragat and were making an article about the Caucasus. I felt out of my depth. At the top of the ski lift, the air was cold. One could feel the temperature dropping as the sun set over the quiet mountains casting them in a pink light. I felt slightly panicked to get down to the bottom, which of course would spell trouble.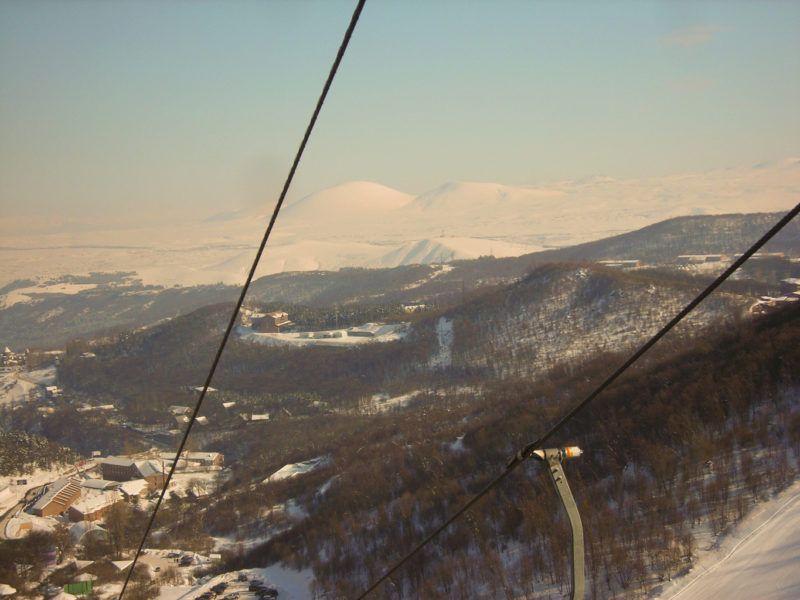 Off the lift and I followed Max down a bit of piste before he headed off-piste after the professionals, who glided over the snow. On attempting the same line I realised how my lack of experience and practice were going to show. I gingerly skied after Max, who quickly progressed away from me, down a very steep part and stopped just within my sight, on the brink of the next drop down.
I saw the steep part ahead of me, but instead of confidently dropping down and controlling my speed afterwards, I lapsed into a poor technique attempting to turn. The snow was hard crust on top of a couple of feet of old icy powder. I crunched through, juddered to a halt and then chaos ensued. I flipped and rolled before coming to a stop wedging my poles into the snow.
It felt like I had fallen a long way. Luckily my heavily dented ego was the only victim. I clawed my way back up to where I had originally fell, side-stepping with one ski. After a longer than comfortable timescale and an extended search for my other ski, Max started to walk back towards me and was shouting but he was a long way off. He got within shouting distance. 'I've lost my ski'. I floundered around trying to look busily but it dawned on me that I was just procrastinating on the fact that I was now going to have to get down the mountain on one ski. Now, I was relying on the help of my friend who had already helped me so much, and I felt even more humbled.
I took my poles and I hoped that one leg would be enough to get my slowly along. After a very short time I had to stop and rest. Max patiently skied close ahead. We made it back onto the piste and I could go a little bit faster but I would periodically collapse. In a very masochistic way I was enjoying the challenge.
However, wasn't a sustainable way of getting down the whole mountain so snow buggy was called and it carried me down the piste back to the car park. I'd been on such a tight budget with food on the cycle trip so $100 for the lost ski seemed like a lot but it was well worth it for the experience.