REVIEWS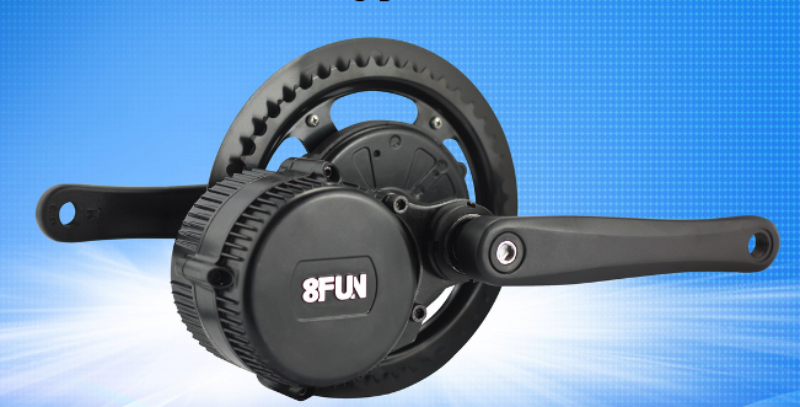 Bafang Mid Mount E-bike motor
E-bikes are the future, undoubtedly. They are still quite expensive to buy but prices will come down. In the mean time there is also the DIY option. One route is the mid-mount motor and Bafang is manufacturer of these.
Bafang: The Company
For more than ten years BAFANG has been developing components and complete systems for electric vehicles selling in Europe, China and the United States. They have over 40 engineers and started from making motors for electric scooters. They produce HMIs (human machine interface), reliable storage batteries and sensors for a natural driving feel, either as individual components or as a complete system. Connectors and motor control units (controllers) complement the product range.
They have the capacity to manufacture one million motors annually, employs more than 300 staff worldwide in three locations. The head office and development centre is Suzhou in China. Close to Shanghai with its excellent infrastructure, Suzhou is well placed to access international markets. Since 2012 they have had an office in the Netherlands. In 2015 BAFANG recorded a turnover of US$85 million and sold 900,000 motors and over 300,000 complete systems to more than 350 customers worldwide. The sales account for more than half of motor and system sales, which makes BAFANG one of the leading suppliers in the European market.
Managing director and company owner Qinghua Wang says: "BAFANG's goal is to produce innovative and high-quality products for our customers that make a tangible contribution to their riding comfort. Our employees are dedicated to this aim. We embrace every challenge and strive to develop new groundbreaking products that set new standards."
Videos
Here are a few videos showing the motor on the bike, breaking it down and performance.
This video covers an installation onto a 2014 Rocky Mountain Mtb (no riding though).
https://www.youtube.com/watch?v=JG1qlKhg23Y
This one shows plenty of impressive riding footage. Celebrating having done 4000km on the motor.
This video shows the engine taken apart and it turns out the components are quite simple and accessible for maintenance. Looks promising.
Good post and original inspiration for this post on Bicycles Stack Exchange here about mid mount e-bike motors.
Links