TRAVELS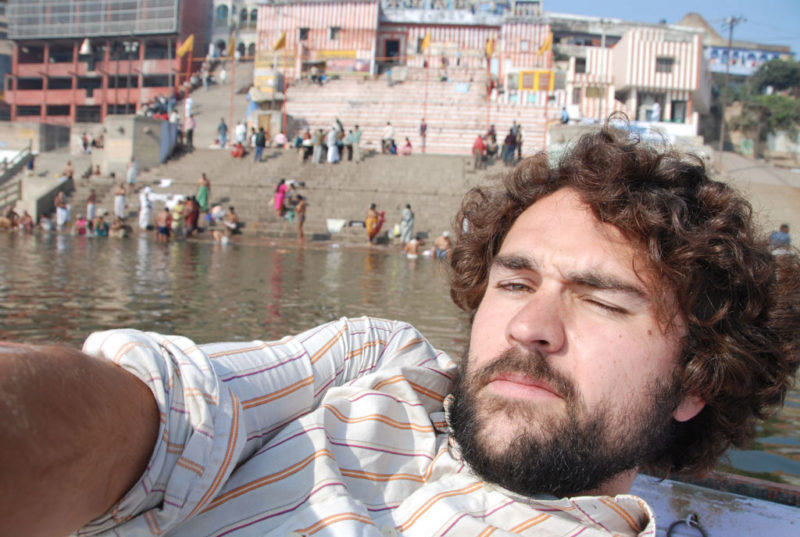 Arriving to Varanasi on India Day in Thick Fog Eating Jelebi
I slept in a police station last night and they gave me a fantastic meal of Roti, Aloo Gobi, Chappati, fried cauliflower and potato.
I'm on the search for breakfast after having a sugar high due to eating loads of Jelebi (gooey sweets) with the police. They had a little ceremony just before I left putting the flag up because it is India Republic Day.
I left shortly after and cycled towards Varanasi in thick fog which didn't clear until 10:30am and caused havoc on the already very busy (human and mechanical traffic) roads. I witnessed numerous truck crashes!
On the way to the famous, historical city I got distracted because I was so excited with anticipation about visiting that I missed the turn off by 13km! I couldn't believe it. I think the fog didn't help. However, I made it in the end and I'm looking forward to exploring further.