TRAVELS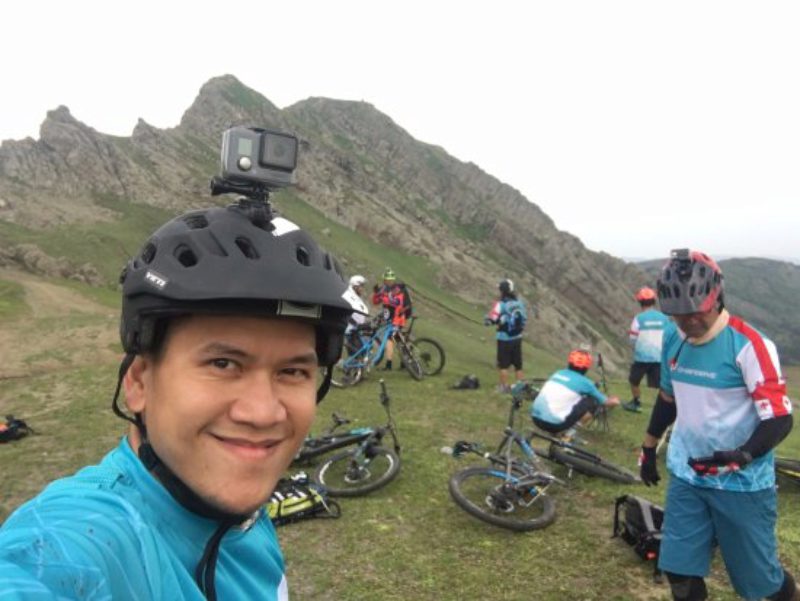 Reasons you need to put Georgia on your travel must-see list!
Georgia is an absolute stunner of a place, and one that people are rapidly starting to wake up to.
Here are 10 reasons why:
The amazing mountains
These mountain ranges will have anyone gasping in awe. The High Caucasus range is impressive, on par with the Alps, and boasts five peaks higher than Mont Blanc, hot spring geysers, glaciers and more. There are some fantastic trails around the peaks, scented by the forests of pine trees, and one of the best ways to explore them is via mountain bike. With truly epic views in store, get ready and gear up to be stunned.
Tusheti National Park
Anyone who loves getting away from the concrete jungle and exploring the outdoors will find themselves in heaven here. Tusheti is an incredibly picturesque place and deserves a point all of its very own – it's that good.
And as yet, not swamped in tourists – making it a pristine and idyllic location. Plus, as it's just a few hours drive from Tbilisi, it's really easy to get to.
The wonderful food
After a hard day hiking and biking in the mountains, you want a nourishing and delicious meal to restore your sense, and Georgia delivers that up. By the steaming plateful.
The Euroasian location means that Georgian cuisine draws on cross-cultural influences, from Turkey, Persia and Greece – resulting in a mouthwatering mash-up. Think delicious cheese-stuffed bread, rich, garlicky stews and delicious melt-in-the-mouth meats. There's a very good reason that Georgian food was once admired as the best in the entire Soviet Union.
The incredible hospitality
It's rare these days for visitors to be embraced into the bosom of a local culture – you can usually expect a wary side-eye or a cynical price hike. But in Georgia, the culture of hospitality still rules.
You'll be stunned at how deeply and warmly people will take you into their homes and lives. From sharing a joyful singalong in a local pub, to being honoured with succulent feasts, you're guaranteed to come away moved.
The fascinating culture
Georgia is steeped in history and culture, and any visit should include an exploration of the local monuments, churches and artefacts.
The strong presence of the Orthodox church across Georgia means that beautiful churches can be found everywhere – even in the most surprisingly remote and difficult of locations. There are also all sorts of monasteries and ruins all over the country, while in Tbilisi, the main capital city, you can experience a more diverse taste of Georgian culture. Charming little alleys, picture-postcard architecture and friendly, inquisitive local communities all create a fascinating and memorable city experience.
Are you thinking of exploring Georgia? What are you most excited to see? Leave us a comment and tell us what you think!