TRAVELS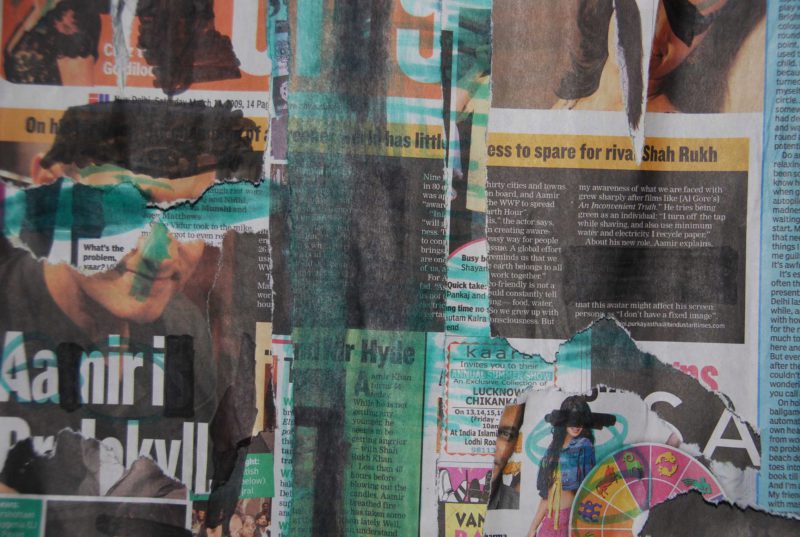 Waiting in Delhi for Border Bureaucracy
Living with wonderful Couchsurfers - Navneet and Priya. Travelling each day to the Iranian Embassy in Delhi.
A half-baked plan to go back to Georgia overland. The border cut off to Nepal / Tibet. The other option - back to Pakistan to come back to India or wait until the border with Chinese opened a couple of months later in May.
My no-fly policy was creating some logistical issues. I felt confused and it was getting to me. My creative outputs were becoming frankly odd - looking up bizarre turns of phrase, creating collages of local newspaper cuttings.
Found on a page about the meaning of vice-versa. A similar phrase 'arsy versy' has now become archaic.
Ye set the cart before the horse - cleane contrarily and arsy versy as they say. - Richard Taverner's Prouerbes or adagies with newe addicions, gathered out of the Chiliades of Erasmus, 1539