POSTS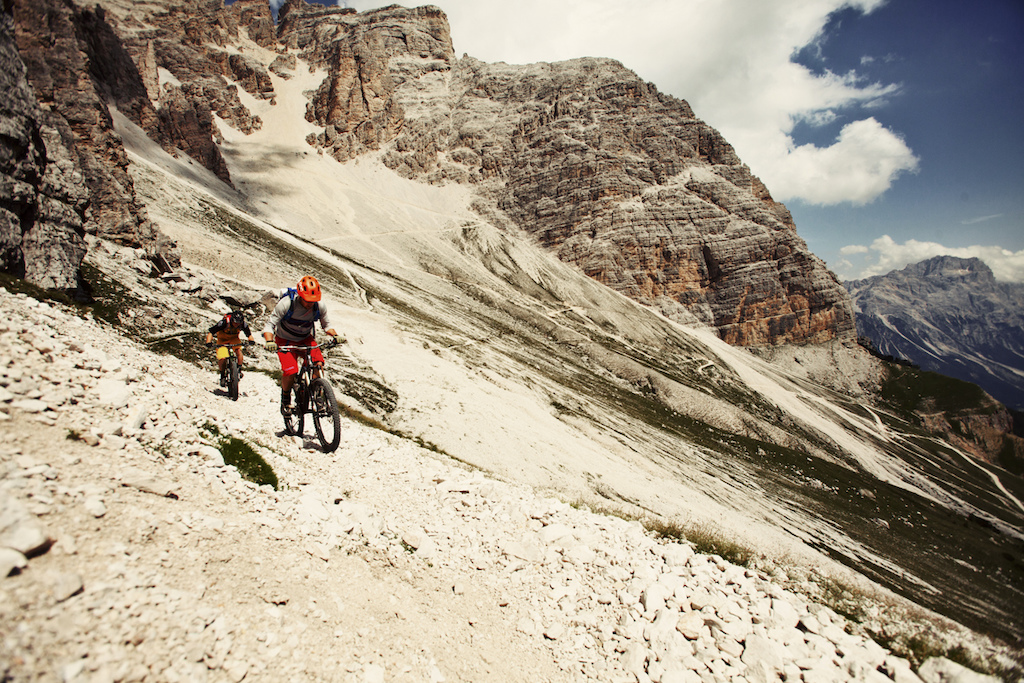 Every Ride Has a Story - Adventure Mountain Biking
Over the years I have seen a definite evolution of mountain biking. 15 years ago it was a niche activity and anything was acceptable but the marketing side was only just emerging and what was visible was the glamorous competitions and downhill world cups. The opportunity presented by owning and riding a mountain bike raises thoughts and possibilities of how to go further, take different routes or adjust equipment to increase the potential adventure. This has always lead to explorations down dead end paths, bike hikes up walking trails or across open ground often leading to a 'hike with a bike' rather than a 'bike hike' - bike as excess luggage rather than 'can I get through this on my bike'. This inevitably leads to more juicy storytelling potential as the obstacles, routes and unknowns are greater than usual.
These side adventures have rewarded and born rich narrative fruits and the riding and media technology has caught up. This breed of adventure mountain biking has found a space in the mainstream. If not the mainstream, then it has begun to find it's 1000 True Fans. An article in this vein I found is a journal about a mountain biking adventure in the Italian Dolomite mountains. A trip taken by Chris Winter – Big Mountain adventure and Tyler Morland – SRAM around Cortina.
The story shows the overlap of the countryside and trails and the cities that are travelled through. It talks about not just the riding but the food and the local culture. This grows the interest of the story to allow it to reach a wider audience and show what is possible to achieve with bikes.
The niche sport of mountain biking - a hobby or enthusiast activity is turned into a journey and a lifestyle, not just a leisure activity. It connects the experience of mountain biking and travel with storytelling. When you don't just go out riding but you are travelling with your bikes to ride a particular place. This is part of what attracted me to the article along with the great photography. Read the full story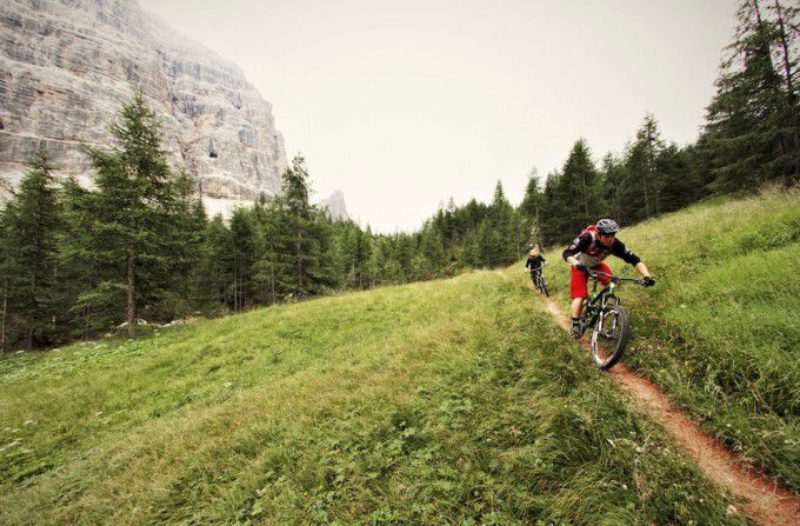 No matter where we are in the world, every time we ride our mountain bikes we feel the anticipation of a new story. Each ride brings new sensations dictated by weather, riding partners, bike performance, trail conditions, trail choice, intensity of the ride and this changes the way we feel. When we travel to a far-away place these elements are heightened and the adventures intensify. Our trip to the Dolomites was definitely no exception. Each day we'd head out from Cortina and venture high into the impressive limestone mountains that reflected light like nothing I'd seen before. The trails were rugged and rocky with some exploratory hike-a-biking and a lot of drifting. Many were built as part of the First World War, which added a powerful emotion to our rides. We also spent a night at the ridiculously perched Rifugio Nuvolau mountain hut, a spot that I'll never forget.