REVIEWS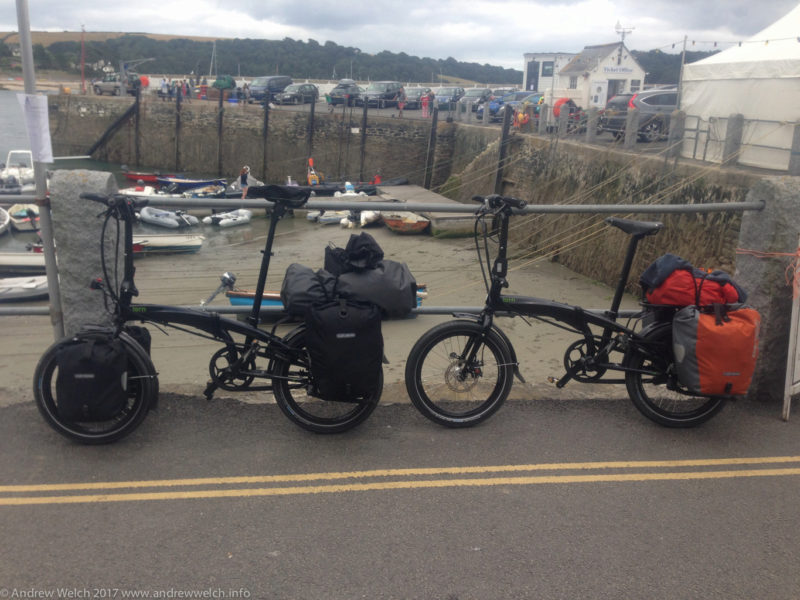 Review of Tern Folding Bikes for Cycle Touring
Folding bikes offer additional flexibility as they can be packed up and put on a kayak or inflatable boat for example. Storage is the main benefit, although there is a philosophical angle behind the benefits of small wheels vs big wheels in terms of rolling resistance and weight. Here is a nice set up I was lucky to come across in Cornwall.
Picture of the Tern Verge Tour from the product website
Tech Spec
Front Spartan™ Rack and rear Tern Cargo Rack™ for hauling a load
Andros™ adjustable handlebar stem so you can find the most comfortable riding position during long days in the saddle
BioLogic PostPump™ for on-the-road maintenance and repairs
BioLogic Joule™ 3 electricity-generating hub and powerful wide-beam Valo™ 2 front light
Extreme gear range (22 – 117 gear inches) for loaded hill climbing
Frame lock seatstay bosses for convenient security
Folds in under 10 seconds to go on trains, planes, buses and boats
Buy Tern Bikes from Rutland Cycles *
What Tern Say about the Bike
Whether you're on a long distance trek or your daily commute, the Verge Tour carries you and your load with sure-footed confidence. The mile-eating bike stands out from head to toe with front and rear racks, an extra-strong cromoly fork, elongated seatstays and ultra-wide 27-speed gearing.
Video of the bike
My first impressions of the set up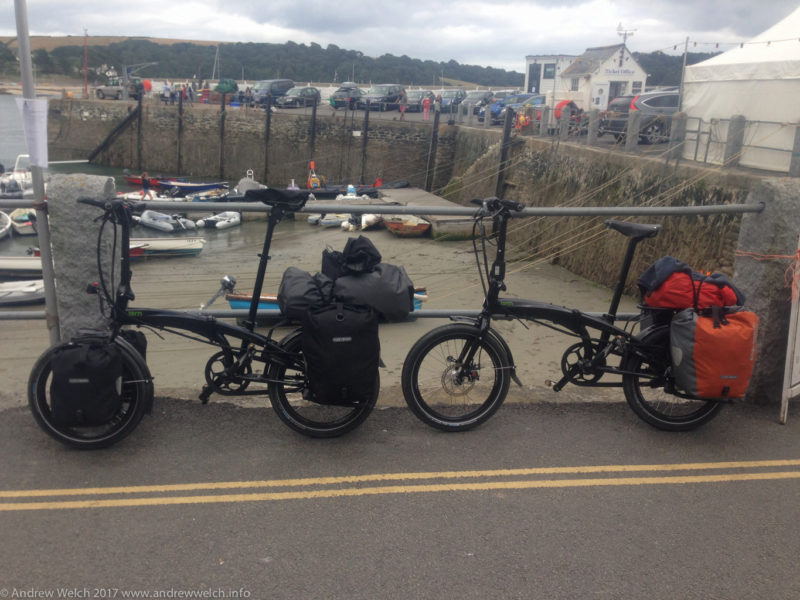 Pannier racks for carrying luggage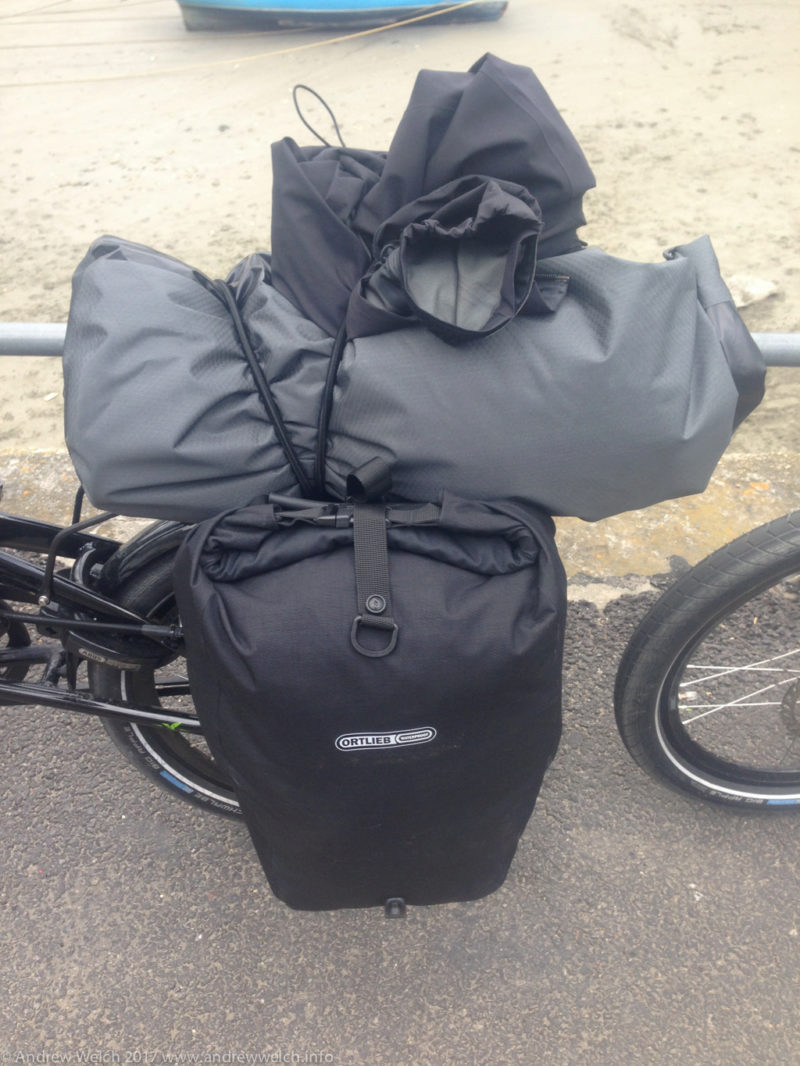 Mudguards give protection to yourself and luggage from road spray
Small wheels roll fast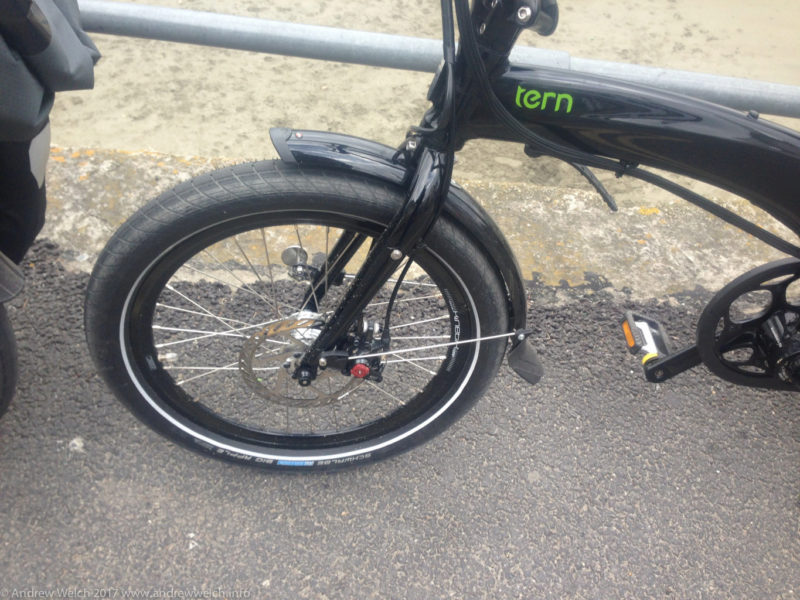 Hub gears are low maintenance
A built in lock is convenient for security when dipping in and out of a shop or cafe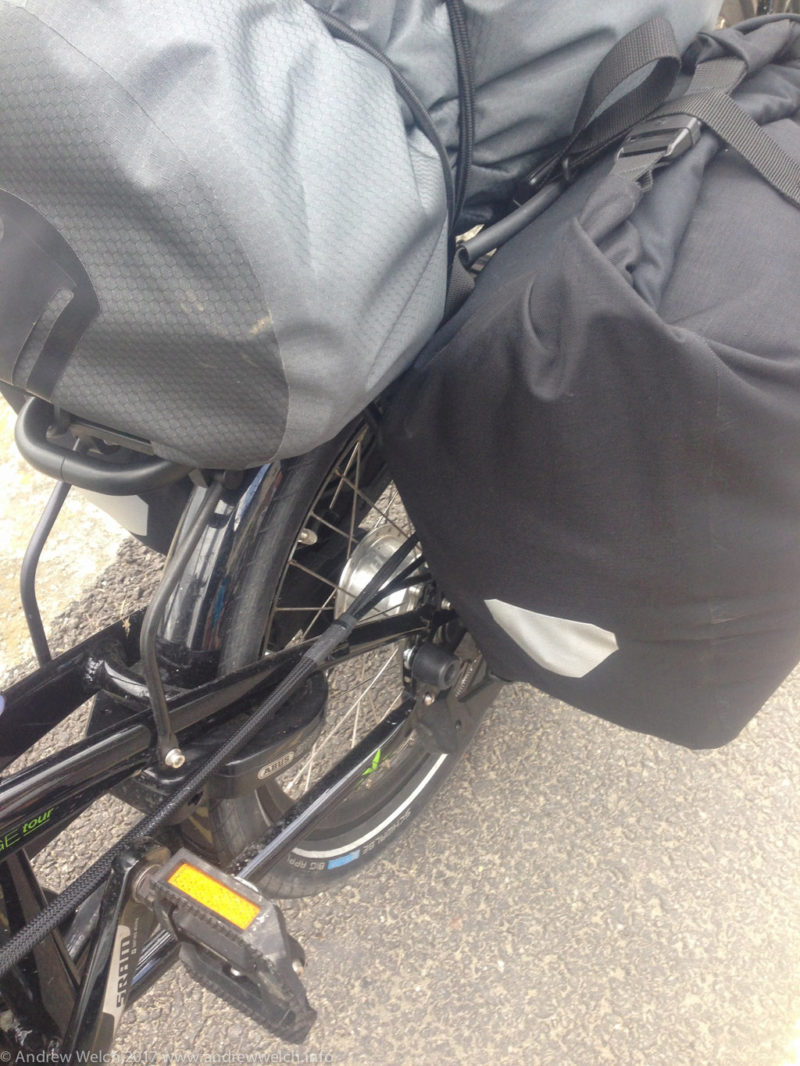 The Ortlieb luggage is waterproof and reflective
A bar bag is convenient for wallet phone etc
Bar ends and ergonomic grips are comfy for longer journeys
A belt drive instead of a chain is more efficient and less prone to. Dirt
Durable and puncture resistant Schwalbe tyres
Avid BB7 brakes cable operated easy maintenance, powerful, don't wear the wheels out
Comfy leather Brooks saddle
Fold-up for convenience and access where you couldn't take a bike usually
The adjustable stem height is a convenient feature
Buy Tern Bikes from Rutland Cycles *
Cons
Small wheels not good for potholes
Smallframe suboptimal for long-distance
Ground clearance is less with small wheels
I've heard the pump inside the seatpost isn't very durable
Conclusion
This is a beautiful touring bike that also offers the extra versatility of folding
Buy Tern bikes at Rutland Cycles: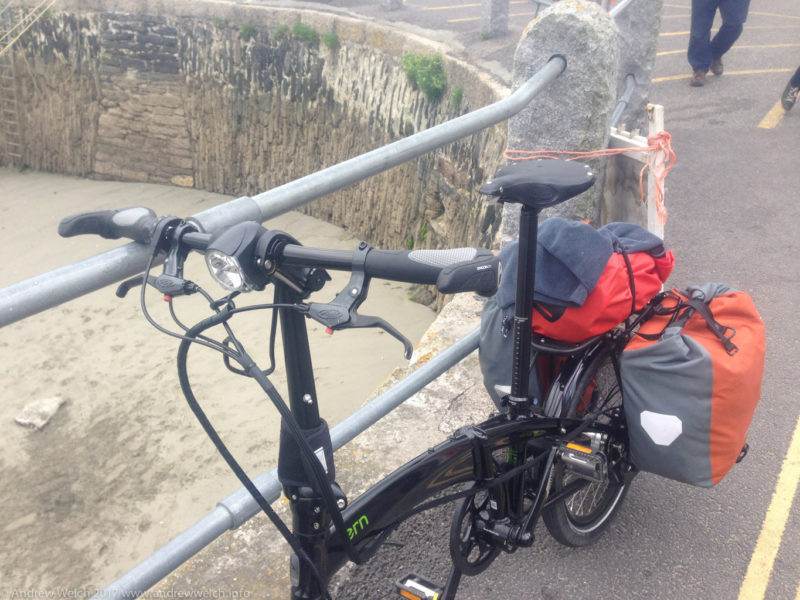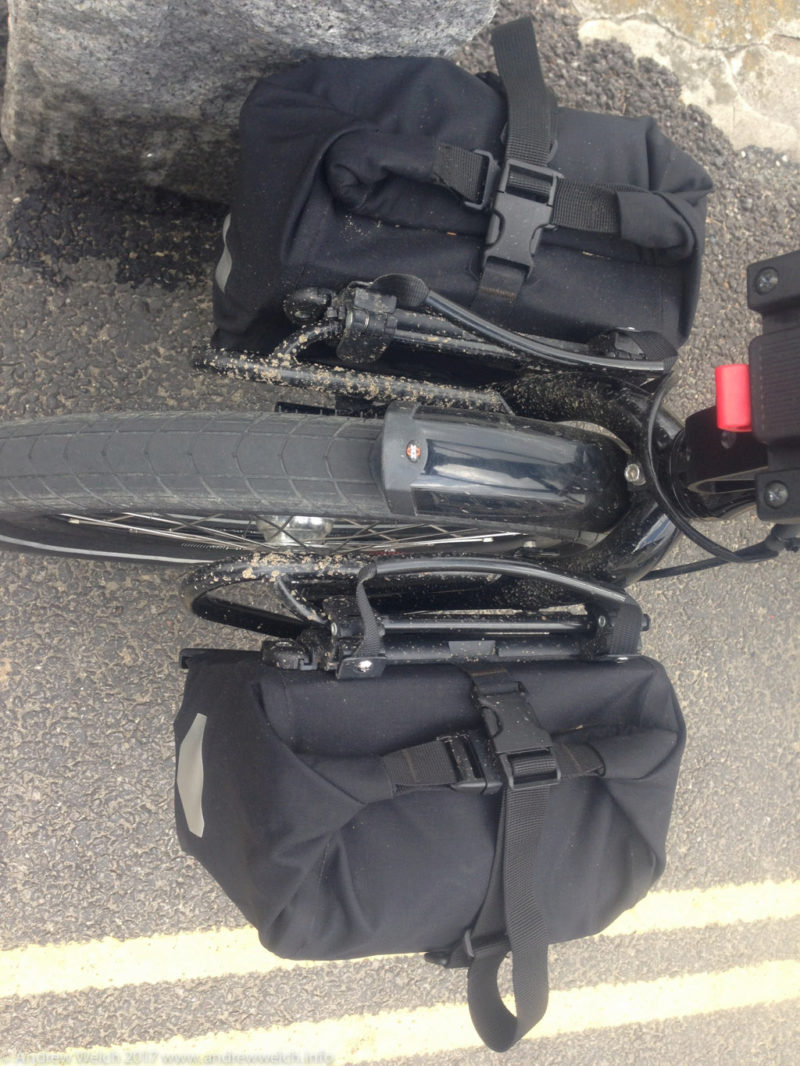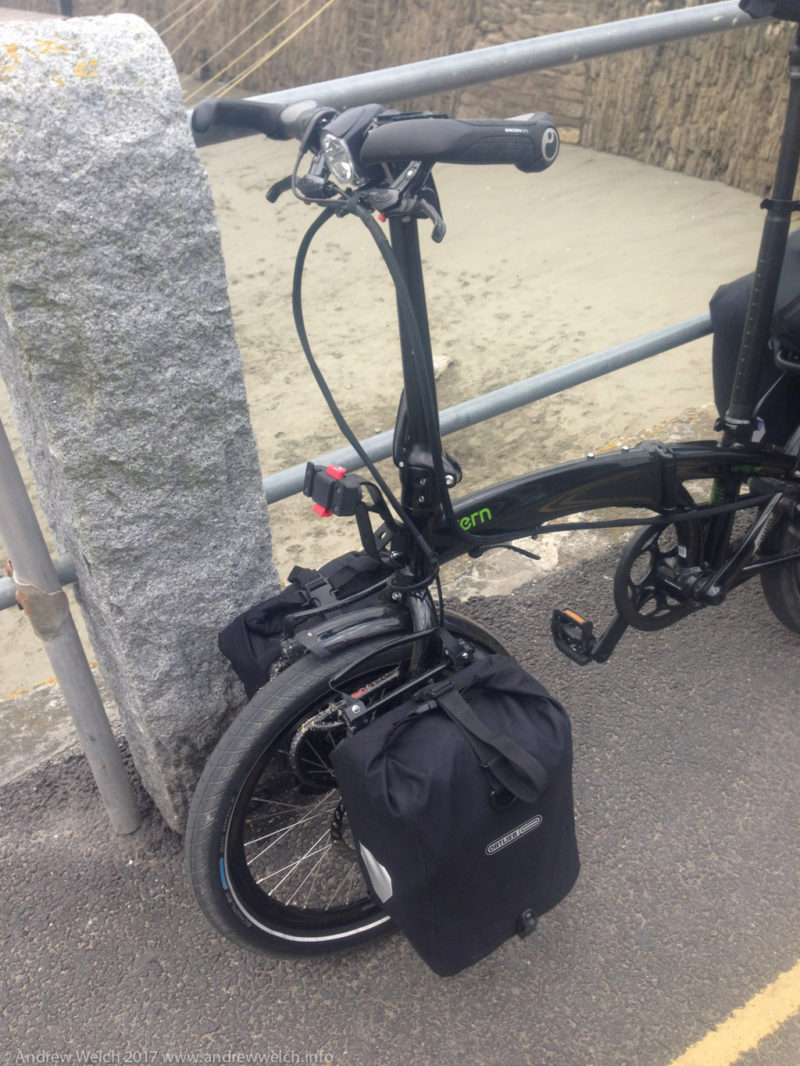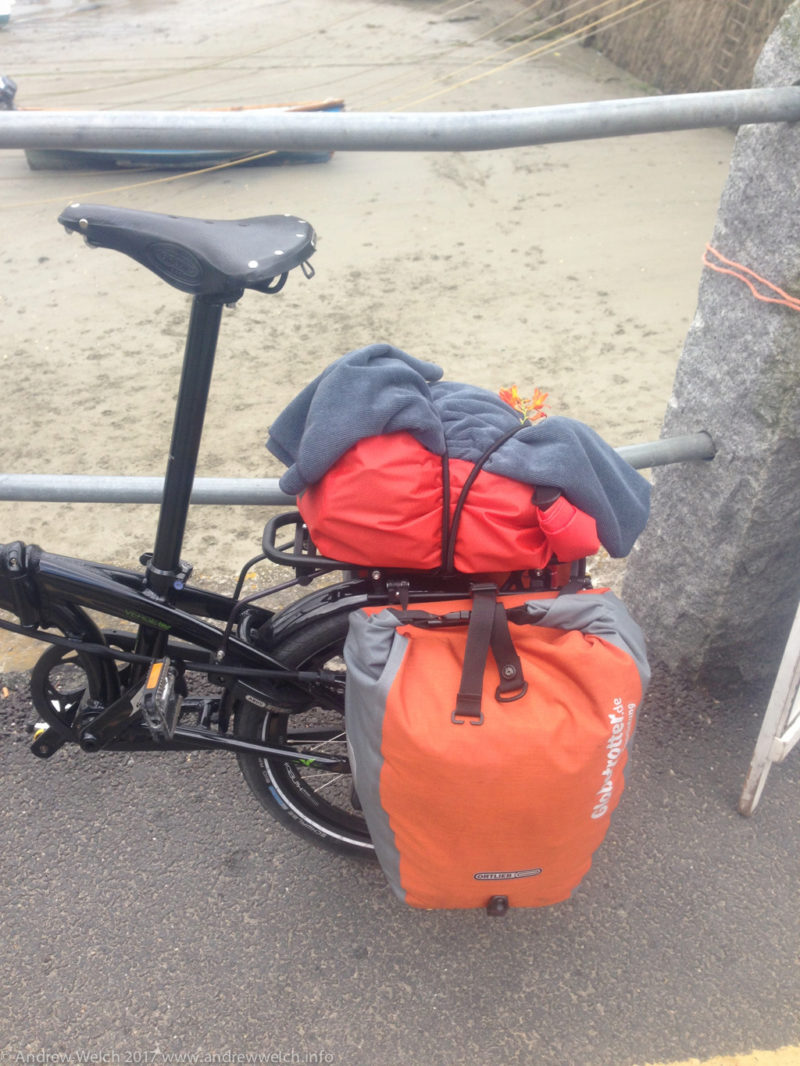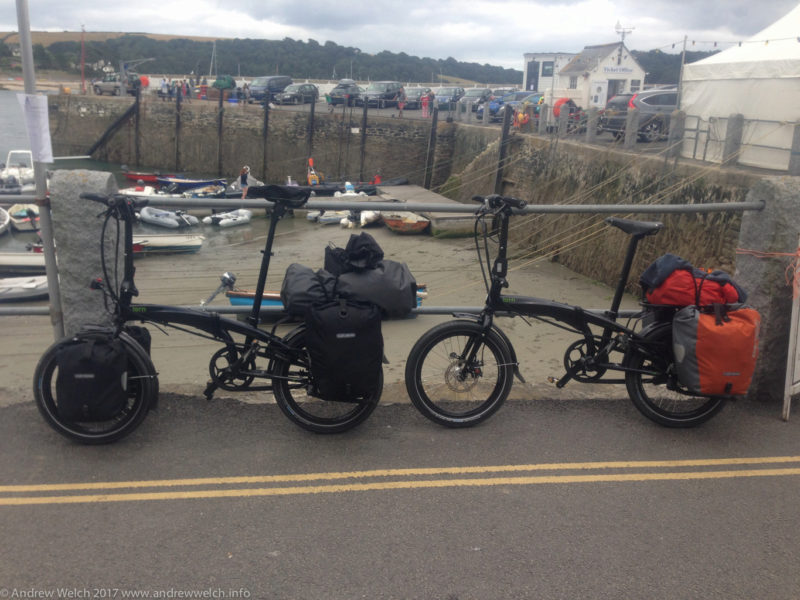 Disclaimer
These aren't my bikes. If they are yours, please get in touch. I photographed them in St. Mawes, Cornwall.
Links with * are affiliate links. I might be a bit of money at no cost to you.